Lease and sale of warehouses, production halls and land plots
Would you like to sell or buy a modern warehouse, production hall or industrial land in the Czech Republic? Contact us. We will recommend a tailor-made solution according to your requirements.
We offer 212 warehouses and halls
---
---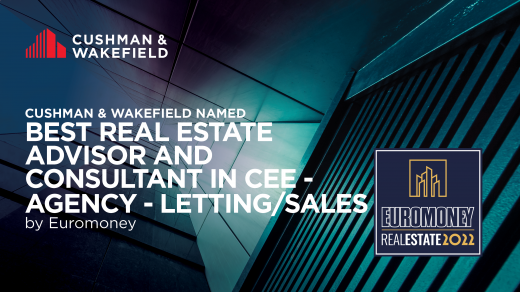 Euromoney's 2022 Real Estate Survey has named Cushman & Wakefield , a leading global real estate services firm, the No. 1 commercial real estate Advisers and Consultants in the CEE & Baltics region. The firm won also worldwide, for ... Read more
---
---
Why choose
Cushman & Wakefield?
We will save your time and costs.
Our specialists with years of experience will find the best offer for you.
254 million of
square meters
1 711 transactions
since 2010
14 specialists

We have been operating in the market for more
than 22 years
Scope in the EU in more
than 5 world languages
Transparency and certification
We will tailor
to any client