C&W | Retail Warehousing map 2022/2023
27.10.2022 v 13:55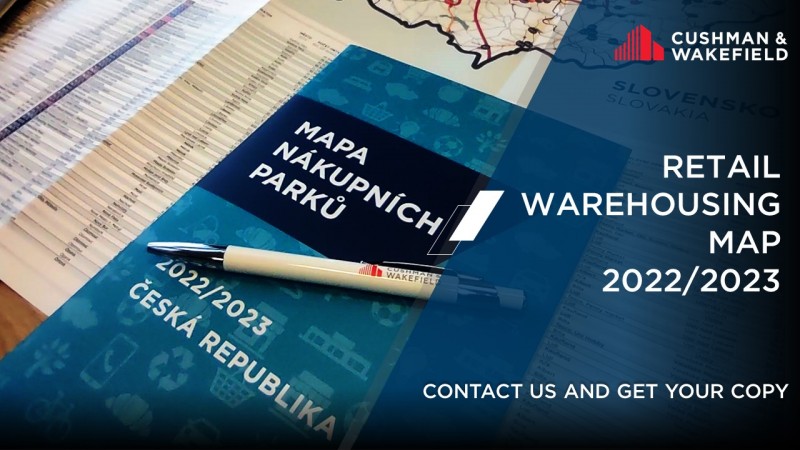 CZE : V České republice bylo v letošním roce do dnešního dne postaveno 51 300 m2 plochy retail parků. Kde se nacházejí nové nebo rozšířené maloobchodní parky? Jaká je preferovaná velikost obcí pro výstavbu retail parku? Jakou velikost projektů si developeři vybírají nejčastěji?

Zjistěte to v naší unikátní mapě maloobchodních skladů, kde jsou všechny maloobchodní parky vizualizovány na jedné přehledné mapě – vydání 2022 právě vyšlo.

Kontaktujte nás a získejte svou kopii!

ENG : 51.300 sq m of retail park space have been built in the Czech Republic this year till today. Where are the new or extended retail parks located? What is the preferred size of towns or cities to build a retail park in? What size of projects do developers choose the most often?

Find out in our unique Retail Warehousing map, where all retail parks are visualized at one synoptic map – the 2022 edition has just been issued.

Contact us us to get your copy!