C&W | Logistics and Industrial Rents in Europe
09.10.2023 v 14:21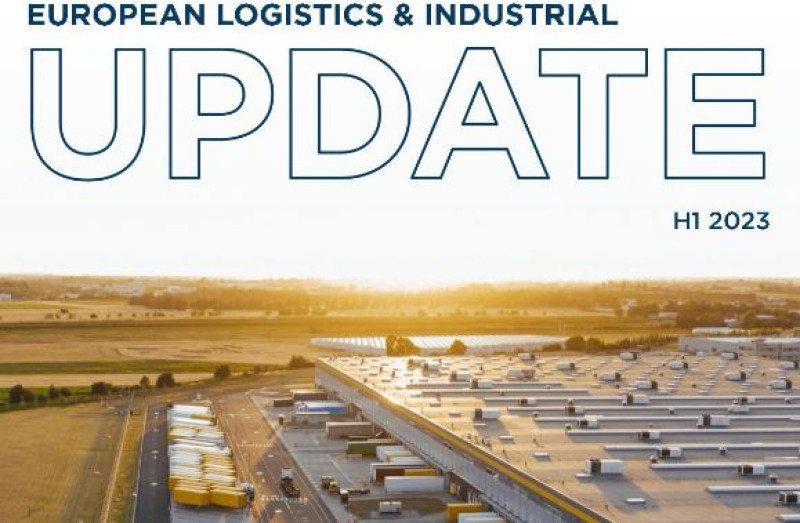 Logistics and Industrial Rents in Europe - H1 2023
CZ:
Na pozadí přetrvávající ekonomické nejistoty byl evropský trh logistických a průmyslových nemovitostí v první polovině roku 2023 svědkem několika klíčových trendů, včetně zpomalení náboru nájemců, vývoje růstu nájemného a změny investiční dynamiky. V 1. pololetí 2023 se v důsledku přetrvávající ekonomické nejistoty výrazně zpomalil nárůst počtu nájemců v Evropě. Větší trhy se postupně vracejí na předpandemickou úroveň nájemného, i když na řadě menších trhů zůstává nájemné výrazně nad typickou předpandemickou úrovní.
Do budoucna předpokládáme, že aktivita nájemců zůstane utlumená a začne se stabilizovat koncem roku 2023 nebo začátkem roku 2024. Dostupnost zůstane omezená, protože developeři omezí spekulativní dodávky. Ačkoli se očekává, že po roce 2024 se míra růstu nájemného zpomalí, na všech námi prognózovaných trzích se očekává, že růst nájemného zůstane v kladných číslech.
Další poznatky z oblasti průmyslu naleznete v naší zprávě o evropské logistice a průmyslu
zde.
ENG:
Amidst the backdrop of persistent economic uncertainty, the European Logistics & Industrial real estate market witnessed several key trends in H1 2023, including a slowdown in occupier take-up, evolving rental growth, and shifting investment dynamics. In H1 2023, European occupier take-up significantly slowed due to ongoing economic uncertainty. Larger markets are gradually returning to pre-pandemic take-up levels, albeit take-up remains well above the typical pre-pandemic levels in a number of smaller markets.
Looking ahead, we anticipate occupier activity will remain subdued and starting to stabilise by end 2023 or early 2024. Availability will remain limited as developers reduce speculative deliveries. Whilst rates of uplift are anticipated to slow beyond 2024, all markets we forecast are expected to see rental growth remaining in positive territory.
Find out more industrial insights in our European Logistics & Industrial Report
here.
.