C&W | Přes 500,000 m² zajištěno v pozemkových transakcích
08.06.2022 v 14:55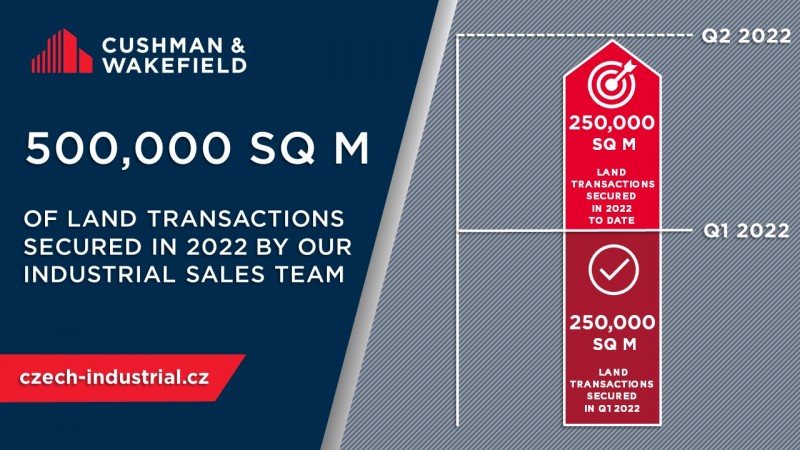 CZ: Přes půl milionu metrů čtverečních vykázaných v pozemkových transakcích a to jen za první polovinu roku 2022! Pro náš Industrial Sales tým je to zatím velmi slibný výsledek – a to nejsme ani v polovně roku!

Poskytujeme transakční poradenství na:

Průmyslové, maloobchodní sklady a obytné prostory
Místa pro datová centra
Stávající výrobní a skladové prostory
Brownfields
Pozemkový průzkum

Pro více informací kontaktujte Jiřího Kristka a Michala Kořenského.



ENG:Over half a million sq m of land transactions secured!
That's been a very successful year for our Industrial Sales team so far – and it's not even mid-year yet!

We provide transaction advisory on:

Industrial, retail warehousing and residential sites
Sites for datacentres
Existing production and warehousing premises
Brownfields
Land research

Get in touch with Jiří Kristek and Michal Kořenský for more information.