C&W | Land Brochure Oppurtunities 2023
19.01.2023 v 16:53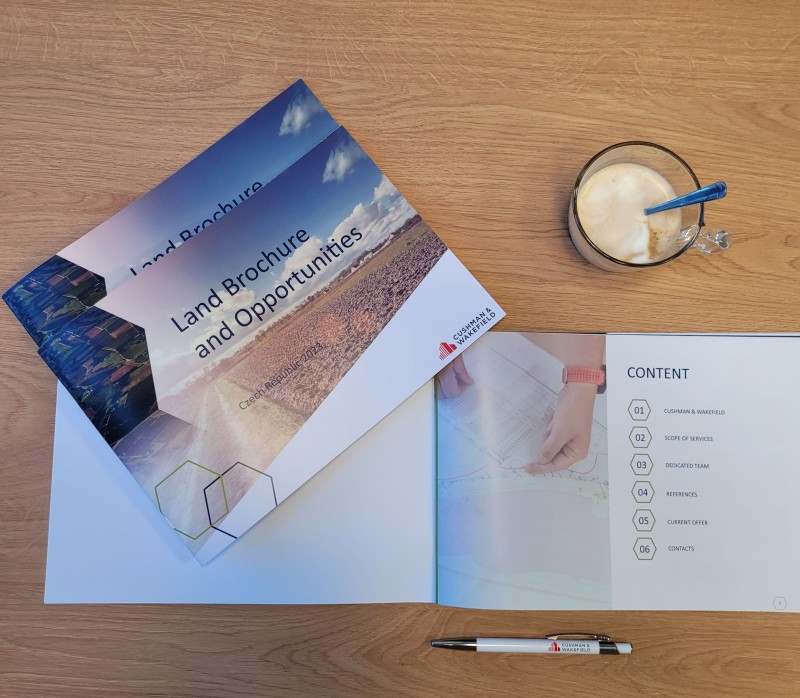 CZ:Zajímáte se o pozemkové plochy, jež jsou v Česku aktuálně k dispozici pro průmyslové účely? Přinášíme vám jejich přehledný seznam Land Brochure and Opportunities 2023, který vám rádi představíme na osobním setkání.

Získejte informace a doporučení od týmu, který na trhu působí již26 let, celkově se podílel na prodeji více než 8 milionů m2 pozemků a v loňském roce více než 630 000 m2 pozemků.

Sjednejte si schůzku s Jiří Kristek a Michal Kořenský a dozvíte se více.

ENG: Interested in land plots for industrial and retail warehousing currently available in the Czech Republic? We've listed them in our brand new Land Brochure and Opportunities 2023 which we'll be happy to introduce to you in a personal meeting.

Get information and recommendations from the team which has operated on the market for 26 years, selling more than 8 million sq m of land in total and over 630,000 sq m last year.

Contact Jiří Kristek and Michal Korensky to arrange a meeting.